Three Mountains Health Programs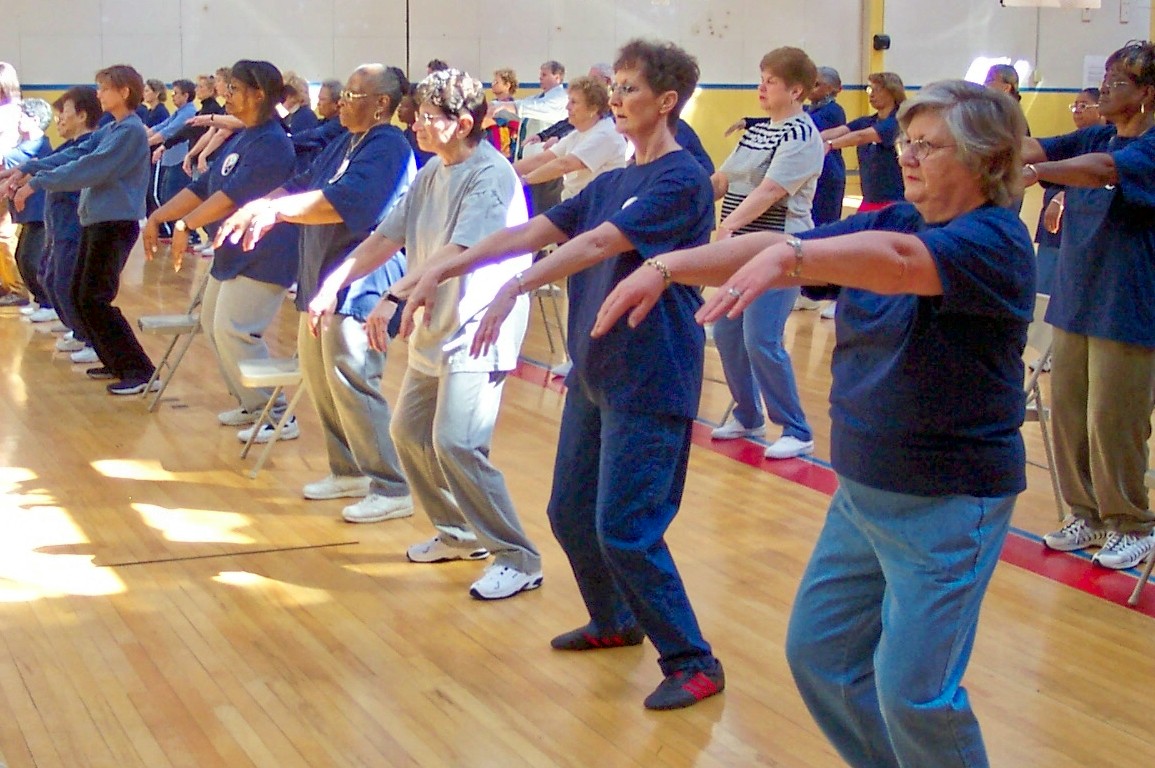 "Tai Chi Designed for the Mature Individual"
The Tai Chi choreography is especially good for senior citizens. Because slow, deliberate movements are easier to learn, it becomes user-friendly for people who enjoy a slower pace of learning and performing. The tai chi lessons are gently blended with Qigong techniques to increase the effect of holistic health benefits. Simple practices are taught and can be performed on a daily basis without interruption to regular daily activities.
The goal of our seniors health programs is to decrease the number of incidents of falls in seniors. Falls have caused alarming levels of debilitating health issues and even death in senior citizens. Therefore, we focus on increasing the quality of life by strengthening weak extremities, toning flaccid muscles and anatomically correcting normal gait and posture.
Our programs provide instructions in a palatable manner that permits participants to learn in a non-competitive scenario. They achieve goals at their own rate of progress.
Primary areas of concern are:
Create regular exercise routine
Increasing Range of Motion (ROM)
Strengthen lower extremities
Improve balance
Improve gait (walking pattern)
Our students in the Health Programs have enjoyed many holistic benefits from their training. Many have enrolled with specific health care concerns that after regular diligent training and practice have seen significant changes in their health. See what others have to say about the benefits of Tai Chi training. Read the "Testimonials" of practicing students.
Enrollment Process
To qualify for the Senior Health Programs, you must be at least 50 years of age. Contact this school or come in to one of our locations on the day of scheduled classes to sign up. See Locations & Schedules for site locations, time and day of classes.
*All qualified seniors enjoy a considerable discount on program costs.*
---
If you have any questions or would like more information, please e-mail QBS and we will be happy to respond.
[Back to top]